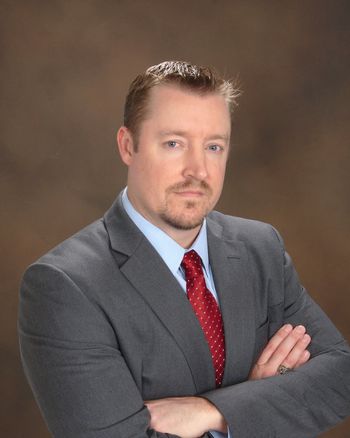 MICHAEL KRUS, ESQ., CPA
Orlando tax attorney attorney Michael Krus is committed to providing top-quality representation to anyone facing tax issues. Working with individual business owners, he's here to step in when you need advanced help for complicated issues with the Florida Department of Revenue or the IRS.
Michael Krus has over a decade of legal experience in tax-related matters and in addition to being a former Assistant Attorney General, he has served as counsel in dual states providing qualified legal services and representation for every element of tax law.
Background
Michael has a dual background as both an attorney and CPA. This unique skill set gives Michael a differentiating perspective and depth of understanding of complex financial issues as well as the financial drivers of operating and sustaining a successful small business. Michael received his J.D. from the University of Missouri-Columbia in December 2003 and his B.S.B.A. from the University of Missouri-Columbia in May 1999. Prior to starting his own practice, Michael worked as an assistant attorney general for the state of Missouri as well as in the private sector at CPA firms and law firms.
Michael is a member of the:
American Association of Attorney-Certified Public Accountants (AAA-CPA)
American Institute of CPAs (AICPA)
Florida Institute of CPAs (FICPA)
The Florida Bar
Missouri Society of Certified Public Accountants (MSCPA)
The Missouri Bar
Michael's Area's Of Practice Are:
Representation of multi-state individuals, resident aliens, non-resident aliens, C-corporations, S-corporations, partnerships, and trusts
Department of Revenue and IRS dispute representation
IRS audit representation
Department of Revenue sales tax audit representation
Offers in Compromise, Installment Agreements
OVDI, OVDP, FBAR, streamlined submission representation
Financial Law, tax law, and estate planning law
He currently provides assistance with a broad range of tax issues in both Florida and Missouri, including:
Financial law
Tax law
Estate planning law
Representation of resident aliens, S-corps, C-corps, trusts, partnerships, and multi-state individuals
Department of Revenue disputes
IRS disputes
IRS audit representation
Offers in Compromise
Installment agreements
FBAR, OVDI, OVDP submission help
With an eye for detail and a commitment to every client, Attorney Krus knows how overwhelming it can feel to face complicated tax problems either at the state or federal level. He begins each case by gaining an understanding of the possible solutions. He has represented many people and businesses dealing with escalated IRS and DOR concerns, acting swiftly and effectively to help clients get the peace of mind they need.